Goats for Sale!

Eby's Peaches N Cream at Felicity's
Dam: Copper Penny Serenity Sire: Car-Lin Henric
Peaches was born June of 1997, and is one of triplet does! She was bottle fed and is very friendly.


Eby's Skittle at Felicity's
Skittle is full sister to Peaches. She was also bottle fed and loving.
Felicity's Mr. Humbug
Mr. Humbug was one of twin bucklings born in May of 1998.
Dam: Copper Penny Serenity Sire: Car-Lin Henric
He has been disbudded and wethered. He would be a good pet or companion to a doe.


Return to Our Nigerians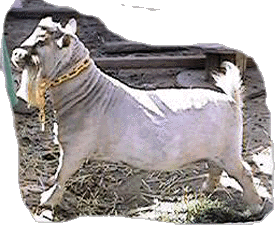 Home